Overview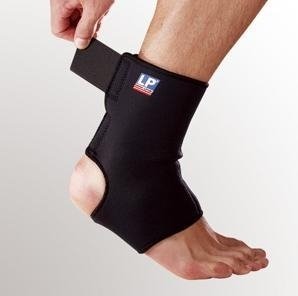 Achilles tendonitis is one of the most common running injuries. The achilles tendon is the large tendon at the back of the ankle. It connects the calf muscles made up of the gastrocnemius and soleus to the heel bone or calcaneus. It provides the power in the push off phase of walking and running where huge forces are transmitted through the achilles tendon. Achilles tendonitis is often now referred to as achilles tendinopathy. This is because the term tendinopathy covers all types of overuse achilles tendon injury. Strictly speaking tendonitis suggests an inflammatory condition of the tendon but in reality few achilles tendon injuries are actually down to pure inflammation. Soleus muscleThe main finding, particularly in older athletes is usually degeneration of the tissue with a loss of normal fibre structure. Other very similar conditions may actually be due to inflammation or degeneration of the tendon sheath which surrounds the tendon rather than the achilles tendon itself. In addition to being either chronic or acute, achilles tendonitis can also be at the attachment point to the heel called insertional achilles tendonitis or in the mid-portion of the tendon typically around 4cm above the heel. Healing of the achilles tendon is often slow, due to its poor blood supply.
Causes
Tendons are the tough fibres that connect muscle to bone. Most tendon injuries occur near joints, such as the shoulder, elbow, knee, and ankle. A tendon injury may seem to happen suddenly, but usually it is the result of many tiny tears to the tendon that have happened over time. Health professionals may use different terms to describe a tendon injury. You may hear, Tendonitis (or Tendinitis): This actually means "inflammation of the tendon," but inflammation is rarely the cause of your tendon pain.
Symptoms
The primary symptom of Achilles tendon inflammation is pain in the back of the heel, which initially increases when exercise is begun and often lessens as exercise continues. A complete tear of the Achilles tendon typically occurs with a sudden forceful change in direction when running or playing tennis and is often accompanied by a sensation of having been struck in the back of the ankle and calf with an object such as a baseball bat.
Diagnosis
X-rays are usually normal in patients with Achilles tendonitis, but are performed to evaluate for other possible conditions. Occasionally, an MRI is needed to evaluate a patient for tears within the tendon. If there is a thought of surgical treatment an MRI may be helpful for preoperative evaluation and planning.
Nonsurgical Treatment
Most cases of Achilles tendonitis can be treated at home. Here's what to do. Stop doing the activity that led to the injury. Avoid putting stress on your legs and feet, and give your tendon plenty of time to fully recover. Use the RICE formula. Don't exercise for a few days, or try an exercise that doesn't stress your feet, such as swimming. If necessary, your doctor may recommend that you use crutches or wear a walking boot to keep weight off your foot. Apply an ice pack wrapped in a towel or a cold compress to your tendon for 15 minutes or more after you exercise or if you feel pain in the tendon. Use tape or an athletic wrap to keep swelling down and help support and immobilize the tendon. Lie down and raise your foot above the level of your heart, and if possible, try to sleep with your foot pain goes away and comes back (
http://shannonperrotta.hatenablog.com/archive/2015/07/21
) elevated. This will help keep the swelling to a minimum. Take anti-inflammatory medications. Pain relievers like ibuprofen can help ease pain and reduce swelling in the affected area. Stretch and exercise your ankles and calf muscles while you recover. Keeping your muscles, tendons, and ligaments strong and flexible will aid in your recovery and help you keep from reinjuring your Achilles tendon. A doctor or a physical therapist can help you come up with a good exercise program. Try a pair of prescription orthotic inserts for your shoes if your doctor thinks it will help. Sometimes orthotics can be helpful. Talk to your doctor or someone trained in fitting orthotics to find out if they might work for you. Achilles tendon surgery is rarely needed. It's usually only done if the tendon breaks, and then only as a last resort after other methods of therapy have been tried. Most cases of Achilles tendonitis will get better on their own with rest and minor treatment.
Surgical Treatment
Surgery for an acute Achilles tendon tear is seemingly straightforward. The ends of the torn tendon are surgically exposed and sutures are used to tie the ends together. The sutures used to tie together the torn tendon ends are thick and strong, and are woven into the Achilles both above and below the tear. While the concepts of surgery are straightforward, the execution is more complex. Care must be taken to ensure the tendon is repaired with the proper tension -- not too tight or too loose. The skin must be taken care of, as excessive handling of the soft tissues can cause severe problems including infection and skin necrosis. Nerves are located just adjacent to the tendon, and must be protected to prevent nerve injury. If surgery is decided upon, it is usually performed within days or weeks of the injury. The idea is to perform the repair before scar tissue has formed, which would make the repair more difficult. Some surgeons may recommend delaying surgery a few days from the initial injury to allow swelling to subside before proceeding with the repair.
Prevention
To prevent Achilles tendonitis or tendonosis from recurring after surgical or non-surgical treatment, the foot and ankle surgeon may recommend strengthening and stretching of the calf muscles through daily exercises. Wearing proper shoes for the foot type and activity is also important in preventing recurrence of the condition.
برچسب:
foot pain conditions
،
foot pain during pregnancy
،
b complex for foot pain
،
ادامه مطلب
امتیاز:
بازدید:
+
نوشته شده:
۷ مرداد ۱۳۹۶
ساعت:
۰۷:۳۴:۵۴
توسط:Madonna Lauer موضوع: